PHARMATHEK PRESENTS A NEW INNOVATIVE TYPE OF ROBOT,
AN AUTOMATED STOCK DISPENSING SOLUTION INTEGRATED INTO THE PHARMACY COUNTER.
An innovative and unique technology. The new innovative Pharmathek robot is called GENESI, and, with this solution, the company has set the ambitious goal of eliminating the physical constraints that until now have hindered the introduction of automation in some pharmacies. How? The robot does not require any dedicated space.
GENESI revolutionizes the automation concept in pharmacy by moving the stock management to its most vital point, the place where patients and pharmacists meet: the counter.
The GENESI fits into the dispensary, offering an automated dispensing robot and workspace in the same footprint, efficiently using your current worktop space.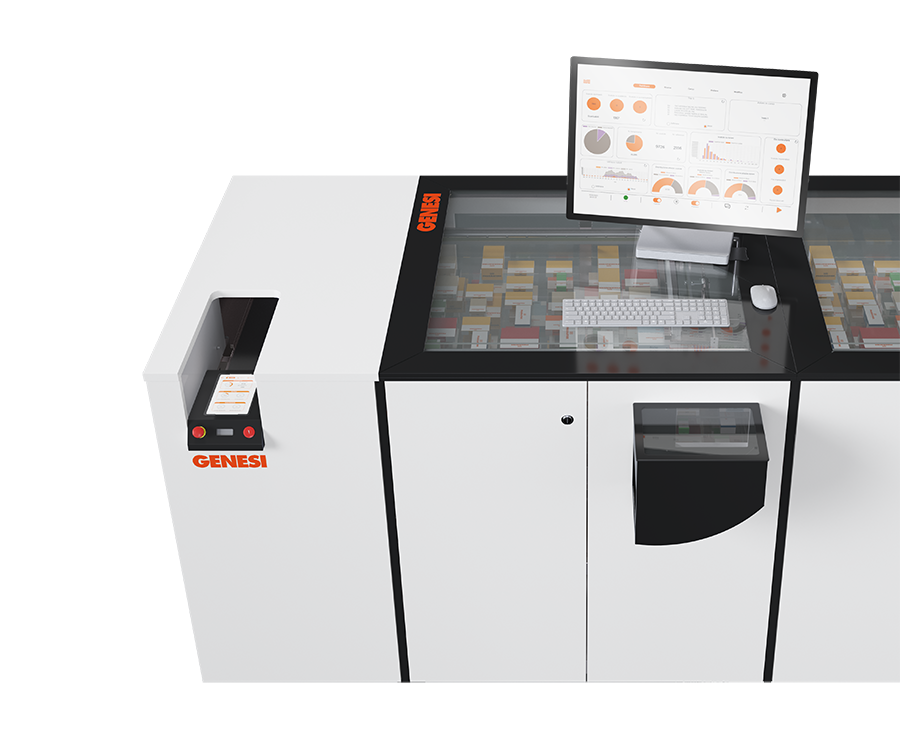 IT IS THE IDEAL SOLUTION WHEN THE PHARMACY:
The only automated pharmacy counter.
From today, the lack of space in the pharmacy is no longer a limit to having an automated dispensing robot.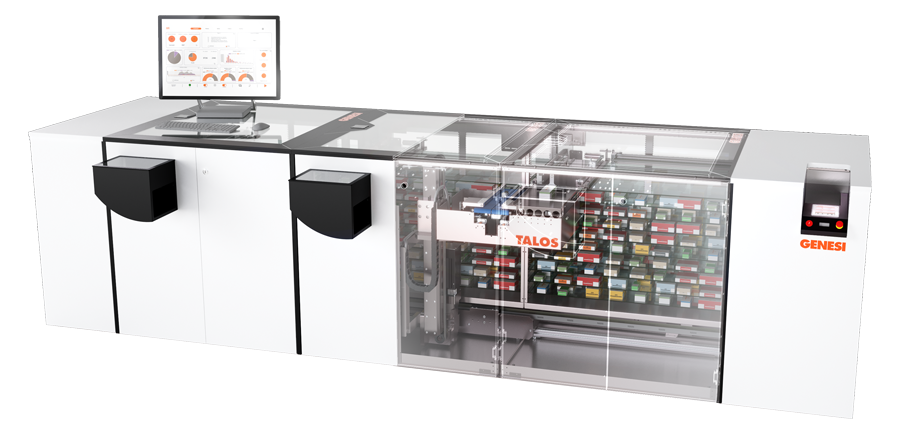 Imagine you are at the counter at the pharmacy. Everything around you looks the same, but a part of your operator's station is different.
Under your computers, GENESI optimizes the management of stocks and product deliveries, offering you the advantages of robotic dispensing in a unique and innovative way
WHAT MAKES GENESI SPECIAL
WHAT MAKES GENESI SPECIAL